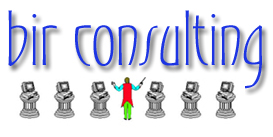 Content Management: organizing and facilitating the creation of
documents and other content on a website.


We can help you improve the organization of your website content.
You can leverage our experience in earning extra revenue from your professional content.
We have expertise in helping readers and clients find specific content easily.
You can improve revenues and profits by using database-driven content management. Make your life easier; we can make it happen.
Your content organization makes the difference between closing a sale and a visitor who goes elsewhere; employees can become more productive; and buyers come back time and time again, and recommend your site to others.

We have 20+ years experience doing content management, including 8+ years with 7thWave, Inc. (see nanotech-now.com).

Our services include:
Evaluating your site for content organization and ease of access.
Creating a plan to organize your content.
An implementation plan that will meet your needs, within your budget.
Coordinate your content management plan with your search engine optimization plan.
© Copyright bir consulting 2006 - 2011
Last Update 24 June 2011

"Gives me daily updates on only the news I want, greatly reducing the time I spend doing research. I now have 3 to 4 extra hours per day to concentrate on what the news
means
, and how it will effect my clients."
I highly recommend this service.
~Rocky Rawstern
Founder,
Access
---
---
---
Friends

Davis Construction Custom Home Builder - and a full service general contracting firm specializing in fine quality high-end residential and commercial construction and remodeling.